We're now nearly 11 weeks beyond the call to distance safely from our circle of friends, family, and associates. Judy and I speak of being under Covid-19 house-arrest. We continue our daily neighborhood walks. In addition, I escape as often as I can to local trail-hiking and greenway-biking. I prepared this Post after a Spring Equinox trip to nearby Wheeler National Wildlife Refuge, biking on gravel roads.
Covid-19 Context
We were in the heart of spring green-up as I first drafted this Covid-19 Context section. A sad irony that Nature's cycle goes forward unabated by a pandemic virus that found life (and wrought disease and death) half a world away. A primitive micro-organism that has turned modern global society and economy inside-out.
I subscribe to the EarthSky electronic newsletter (https://earthsky.org/). The March 31, 2020 issue reminded readers of this quote from the 3rd book of J.R.R. Tolkien's trilogy The Lord of the Rings: "There, peeping among the cloud-wrack above a dark tor high up in the mountains, Sam saw a white star twinkle for a while. The beauty of it smote his heart, as he looked up out of the forsaken land, and hope returned to him. For like a shaft, clear and cold, the thought pierced him that in the end the Shadow was only a small and passing thing: there was light and high beauty for ever beyond its reach." God's green Earth…Nature…and our relationship to it is our light and high beauty… our hope.
I believe sincerely that this, too, shall pass. Already I sense a fundamental change in the world — a deepening humility, a greater recognition of our human frailty, and perhaps a strengthened belief in our oneness. I can't speak for others, but I accept my own growing spiritualism, more palpable Faith, and an even stronger sacred connection to our Earth, this pale blue orb in the vast darkness of space.
A Wet Spring
By the equinox my backyard rain gauge had registered some 27″ year-to-date. That's a tremendous amount of water — 49 percent of annual in just the first 22-percent of 2020. More water than the Tennessee River, America's 12th largest by volume, could contain within its banks. I parked within the Refuge along a gravel road (Jolley B Road) near Blackwell Swamp along the Madison/Limestone County line. The parking area is about a half-mile beyond the Refuge sign below. The temperature rose to near-60 degrees on a sky-perfect early-spring day. Canopy greens signal that full-spring lies just ahead.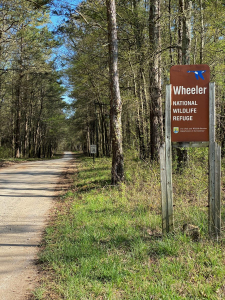 High water blocked roads that I readily explored six weeks later. Herbaceous vegetation already greened road shoulders. Main canopy trees sprouted fresh new foliage and pollen-loaded flowers. The flooded roads offered promise of future ventures. The saturated spring would in time transition to summer when occasional rains, while normally reliable, come in rounds of thunderstorms with abundant sunshine, heat, and drying between.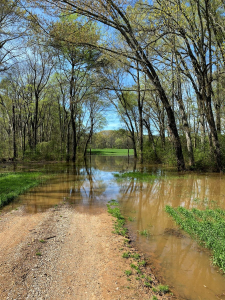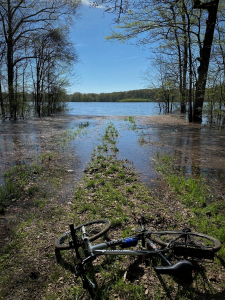 This trip amounted to a mileage teaser. I covered only ten miles, mostly repeating some stretches and turning around at each overflow.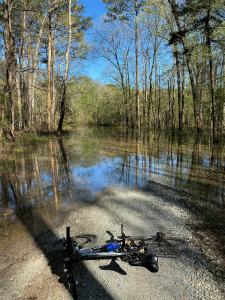 I am not deterred, knowing that adventure and full exploration lie ahead.
Trees Springing Forth
Powerful hydro-pumps are emerging from countless bursting buds… millions (no, billions) of them that will lift water from soil high into lofty tree crowns. These ironwood (Ostrya vinginiana) leaves need only pump 20-30 feet, the terminal height of this shade tolerant understory (and occasional mid-story) species. Yet, in turn, each tree, shrub, and forest floor species does its part to return what water doesn't drain into the river to the atmosphere. The hydrologic cycle has many participants that in aggregate amount to an effective global symphony of water vapor, liquid, and ice. The cycle writes its language across the Earth.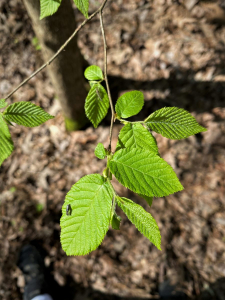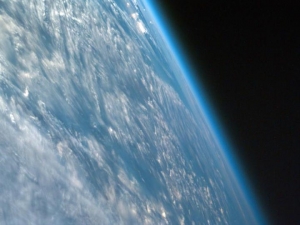 The rich riparian soils support some trees reaching 120-feet, a literal high demand on the capillary pumping fueled by plant transpiration. By the equinox, green-up is in full swing.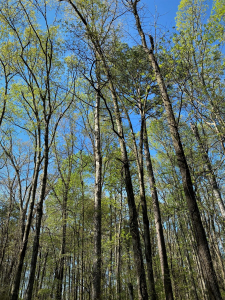 Just six weeks later (May 3), when I returned, the Refuge showed nearly full-leaf.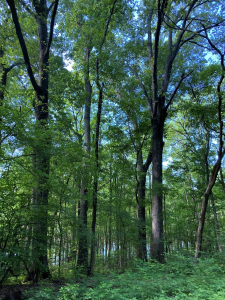 I can't help but throw in a March 29, 2020 scene (pardon the quality; it's a photo of a screen shot) from the webcam at the University of Alaska Fairbanks where I served as Chancellor (President) 2004-2008. Not much spring-greening apparent!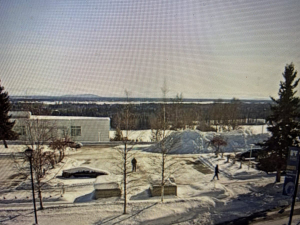 Spring is a season… not just a date on the calendar!
Tree Form Oddities
Pedaling slowly along the gravel roads (and their frequent muddy and puddled stretches), I was able to visually scour the adjacent deep forest, seeking tree form oddities, wildflowers, and even edible mushrooms. Both of these ironwood individuals below had seen physical damage (a large branch or tree falling on the growing stem), and then recovered with new shoots reaching once again vertically.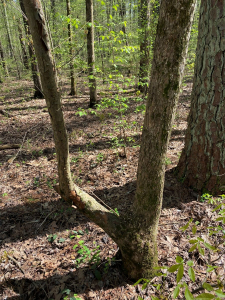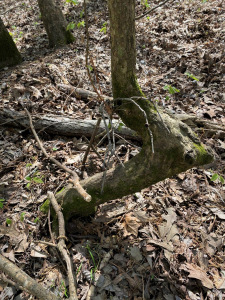 This odd burl (below left) reminded me of a wolf or dragon — I see forehead, eye, nostril, and mouth clearly. No wonder that our forests spur stories of mythical creatures and beings. Below right, from an 180-degree different perspective, I saw nothing beyond a disfigured proboscis.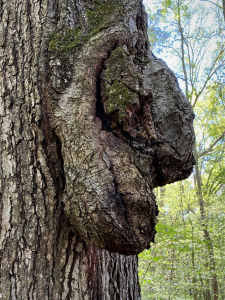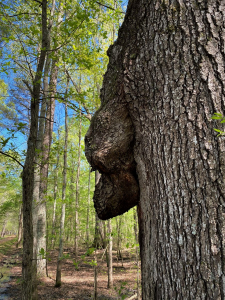 The burl is growing on a very much alive main-canopy oak, yet death resides commonly within the living forest.
Life and Death in the Forest
A large dominant overstory oak still stands below left. Gravity and decay will soon (certainly within the decade) bring it to ground, where it will return to the soil. Two dead upper canopy loblolly pines likewise remain standing below right. I look for them to be horizontal within five years. Agents of decay are working feverishly and without pause.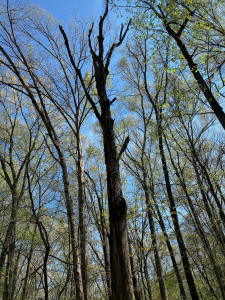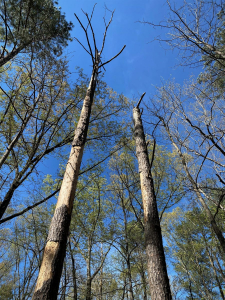 The fate of all life is death — such is the cycle of life and death in the living forest.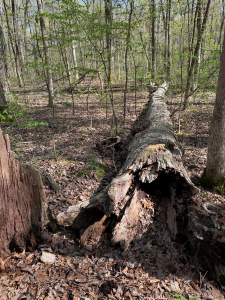 Fungus Among Us
I graduated from forestry school when fungi appeared in botany books… they were viewed as non-flowering plants. Yet now fungi are classified as neither plant nor animal, belonging instead to the Fungi Kingdom. Ah, the things one learns observing Nature and publishing these Blog Posts! These organisms are ubiquitous across our northern Alabama forests. False turkey-tail (Stereum ostrea) are abundant saprophytes.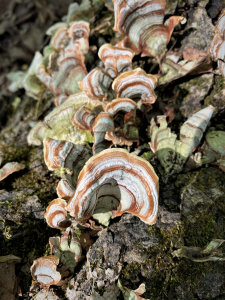 Coral-pink Merulius (Phlebia incarnata) added a touch of fungal color.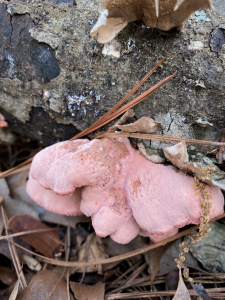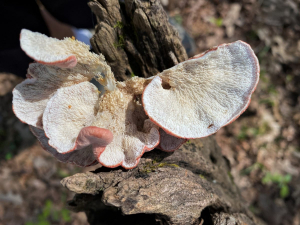 And to my absolute delight I found a remarkable lion's mane mushroom (Hericium erinaceus), a culinary delight, just one-quarter mile from where I parked. I transported it in my bike helmet, which it filled.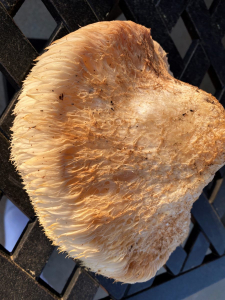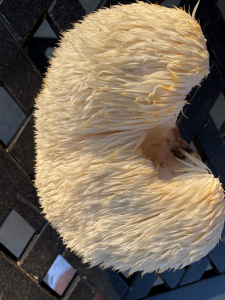 Egg-battered, lightly floured, and fried in butter and olive oil with a bit of seasoning salt, lion's mane is simply delectable!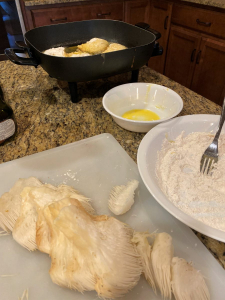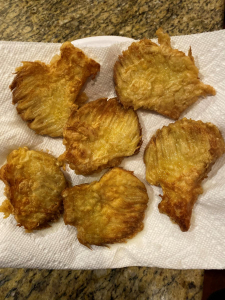 Who could ask for anything more — a treat for the ardent Nature-observer?! I gave thanks for the beauty and bounty. No wonder I feel a spiritual connection to wildness — it sustains me in mind, heart, body, soul, and spirit!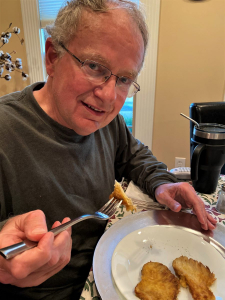 Wildflower Inspiration
Spring ephemerals were rushing into flower during this shoulder season prior to main canopy leaf-out. They thrive during the warming days when nearly full sun still blesses the forest floor. Bulbous Cress (Cardamine bulbosa) appeared in full flower at woods edge.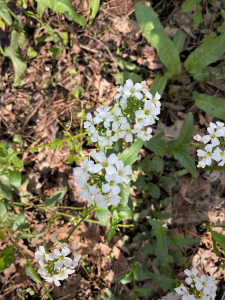 Mountain azalea (Rhododendron canescens), one of my north Alabama favorites, presents beauty in pure form and full measure!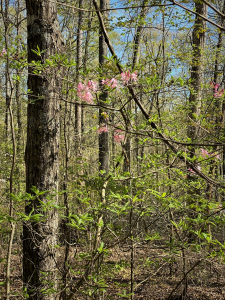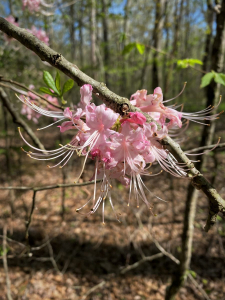 Mayapple (Podophyllum peltatum) appeared in profusion, although only a few had progressed to open flowers.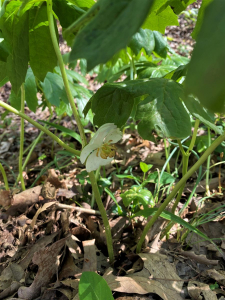 I saw only a handful of eastern bluestar (Amsonia tabernaemontana), yet one would have been sufficient to reward my efforts and venture.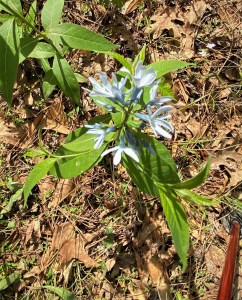 Wild comfrey (Andersonglossum virginianum) offered only a few blossoms. Even this one, more advanced than most, did not yet show open petals.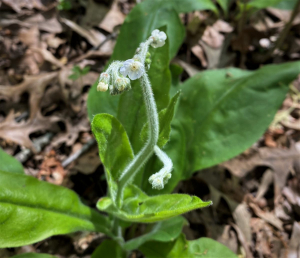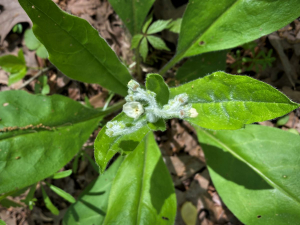 Blue phlox (Phlox divaricata) also graced the otherwise nearly barren forest floor.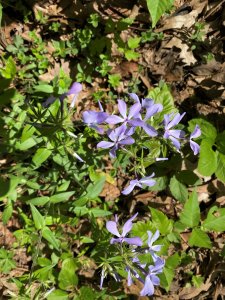 I packed enough reward and satisfaction into my three-hour wanderings to draft 3-4 spring equinox Blog Posts. However, because I am finalizing these words two-months later, I tried hard to squeeze into this one offering. Nature is so rich with beauty, magic, wonder, and awe that each journey provides more than I can easily digest, translate, and communicate. My cup does indeed runneth over. 'Tis the season of Nature's plenty. I am unable to do more than scratch her surface.
Thoughts and Reflections
I wrote my books Nature Based Leadership (2016), Nature-Inspired Learning and Leading (2017), and Weaned Seals and Snowy Summits: Stories of Passion for Place and Everyday Nature (2019; co-authored with Dr. Jennifer Wilhoit) to encourage all citizens to recognize and appreciate that every lesson for living, learning, serving, and leading is either written indelibly in or is powerfully inspired by Nature. All three are available on Amazon and other online sources.
Here are the three succinct truths I draw from this Blog Post:
Spring is the season of Nature's plenty
Nature's power to lift us and heal us, physically and of the soul, is unlimited


Nature is so rich with beauty, magic, wonder, and awe that each venture into wildness provides more than I can easily digest, translate, and communicate
Inhale and absorb Nature's elixir. May Nature Inspire, Reward, and Heal you!
Note: All blog post images created & photographed by Stephen B. Jones unless otherwise noted. Please circulate images with photo credit: "©2020 Steve Jones, Great Blue Heron LLC. All Rights Reserved."
Another Note: If you came to this post via a Facebook posting or by an another route, please sign up now (no cost… no obligation) to receive my Blog Post email alerts: http://eepurl.com/cKLJdL
And a Third: I am available for Nature-Inspired Speaking, Writing, and Consulting — contact me at steve.jones.0524@gmail.com
Reminder of my Personal and Professional Purpose, Passion, and Cause
If only more of us viewed our precious environment through the filters I employ. If only my mission and vision could be multiplied untold orders of magnitude:
Mission: Employ writing and speaking to educate, inspire, and enable readers and listeners to understand, appreciate, and enjoy Nature… and accept and practice Earth Stewardship.
Vision:
People of all ages will pay greater attention to and engage more regularly with Nature… and will accept and practice informed and responsible Earth Stewardship.
They will see their relationship to our natural world with new eyes… and will understand more clearly their Earth home.
Tagline/Motto: Steve (Great Blue Heron) encourages and seeks a better tomorrow through Nature-Inspired Living!
Steve's Three Books
I began writing books and Posts for several reasons:
I love hiking and exploring in Nature
I see images I want to (and do) capture with my trusty iPhone camera
I enjoy explaining those images — an educator at heart
I don't play golf!
I actually do love writing — it's the hobby I never needed when my career consumed me
Judy suggested my writing is in large measure my legacy to our two kids, our five grand kids, and all the unborn generations beyond
And finally, perhaps my books and Blogs could reach beyond family and touch a few others lives… sow some seeds for the future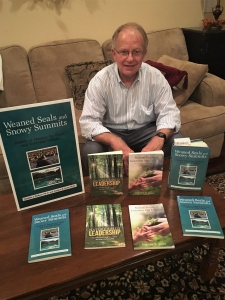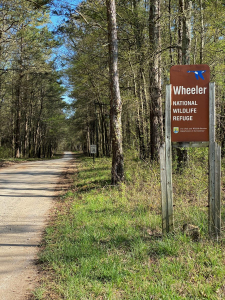 All three of my books (Nature Based Leadership; Nature-Inspired Learning and Leading; Weaned Seals and Snowy Summits) present compilations of personal experiences expressing my (and co-author Dr. Wilhoit for Weaned Seals and Snowy Summits) deep passion for Nature. All three books offer observations and reflections on my relationship to the natural world… and the broader implications for society. Order any and all from your local indie bookstore, or find them on IndieBound or other online sources such as Amazon and LifeRich.
http://stevejonesgbh.com/wp-content/uploads/2020/04/IMG_1953.jpg-03.26.20-Lowland-Flooding-and-Spring-Green.jpg
1200
900
Steve Jones
http://stevejonesgbh.com/wp-content/uploads/2017/01/gbhweblogo.png
Steve Jones
2020-05-27 05:16:52
2020-05-27 05:16:52
Wheeler National Wildlife Refuge Spring Green-up