Prompted by my Nature-ramblings and wanderings, I muse with this Post on the distinctions and commonalities among the terms wildness, wilderness, and Wilderness, about which Nature itself cares little.
Wildness, wilderness, and Wilderness
Merrian-Webster online defines wilderness as: a tract or region uncultivated and uninhabited by human beings; an area essentially undisturbed by human activity together with its naturally developed life community. M-W online shows little, if any, distinction from wilderness in defining wildness: a sparsely inhabited or uncultivated region or tract: wilderness. The two subtle differences:
Wilderness — uninhabited by humans; wildness — sparsely inhabited
Wilderness — uncultivated and undisturbed by human activity; wildness — uncultivated
The Wilderness Act of 1964 defined statutory Federal Wilderness:
A Wilderness, in contrast with those areas where man and his own works dominate the landscape, is hereby recognized as an area where the earth and its community of life are untrammeled by man, where man himself is a visitor who does not remain. An area of wilderness is further defined to mean in this chapter an area of undeveloped Federal land retaining its primeval character and influence, without permanent improvements or human habitation, which is protected and managed so as to preserve its natural conditions and which (1) generally appears to have been affected primarily by the forces of nature, with the imprint of man's work substantially unnoticeable; (2) has outstanding opportunities for solitude or a primitive and unconfined type of recreation; (3) has at least five thousand acres of land or is of sufficient size as to make practicable its preservation and use in an unimpaired condition; and (4) may also contain ecological, geological, or other features of scientific, educational, scenic, or historical value.
So, I will comment and reflect on Alabama Wilderness, wilderness (lower case 'w'), and wildness. We have three federally-designated Alabama Wilderness areas totaling 41,000 acres: Sipsey; Cheaha; Dugger Mountain. I've visited the Sipsey Wilderness and gazed out over the Cheaha Wilderness from the summit of Alabama's highest peak. Here's a photo from within the Sipsey. Quite frankly, the image is indistinguishable from countless other ledges I've seen across the northern half of our state, including wilderness and wildness.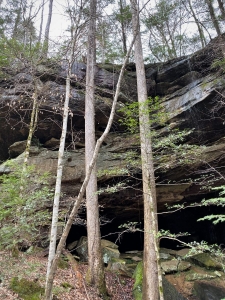 Here's a spring waterfall along a well-used trail in DeSoto State Park. Many of our Alabama State Parks offer abundant wildness, at a level sufficient to satisfy my own thirst for Nature.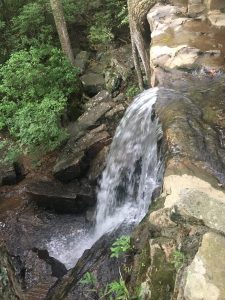 And these cathedral spires (white oak left; yellow poplar right) grace deep forest in Joe Wheeler and Monte Sano State Parks, respectively. Had these individuals been in Wilderness or wilderness, my Nature-addiction would be no less slaked.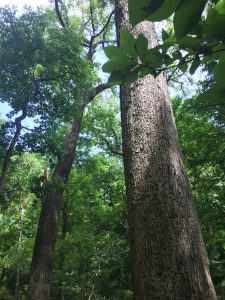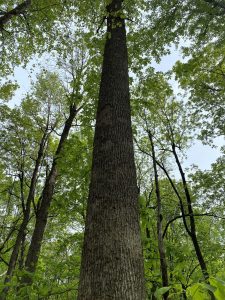 And, this magnificent cherrybark oak stands in a bottomland hardwood forest on the eastern end of Wheeler National Wildlife Refuge. This land, I am nearly certain, once saw the plow and agricultural production, a far cry from untrammeled by man! Yet, everything about this spot of peace, beauty, and tranquility lifted me. In fact, that it did not meet wildness criteria amplified my appreciation for Nature's resiliency.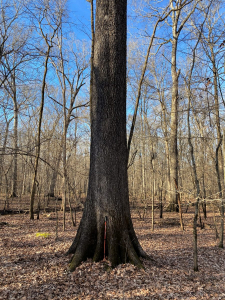 Across Alabama's wildness I find abundant Places of Peace (PoPs)!
Wildness Rebounds from Even Harsh Trammeling
I shift from Alabama to my Land Legacy project site in east-central Ohio. This fully stocked mixed hardwood forest below graces the hill behind the family's lakeside cottage, surrounded by wildness and beauty. However, the lake is an artifact of strip-mining for coal; the rolling pasture land adjoining the lake is reclaimed from highwall and overburden returned to roughly the original contours. The forest in both images below cover an unconsolidated debris heap abandoned six decades ago. Much of this forest regenerated naturally, including the two red oak stems below right.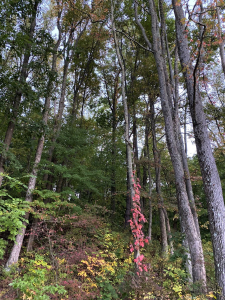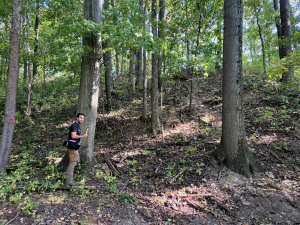 I had spent considerable time exploring this stand before I discovered that the sweetgum trees had been planted. Once I noticed the straight planted row of sweetgum below, I paid more attention, seeing clearly then the parallel planted sweetgum rows ascending the debris heap above left. See my November 25, 2020 Post for details: https://stevejonesgbh.com/2020/11/25/late-september-wanderings-and-ramblings-on-my-ohio-land-legacy-project-site/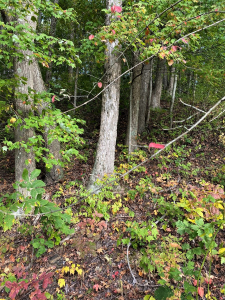 My appetite for wildness doesn't require Jenny Lake and the Tetons (below)…thank God, it's a long haul to western Wyoming! A reclaimed strip mine provides a full dose of Nature's elixir, without the expense of time and travel. Okay, I admit that nothing beats hiking the six-mile Jenny Lake trail! It's just that I refuse to submit to pining for what is not within my immediate reach. When people ask what place where we've lived (13 interstate moves) did we like best, our answer is simple and honest: "Wherever we happened to be be living." My maternal grandmother counseled all of us to "Bloom where you are planted!" For me that translates to, "Find and Scratch your Nature Itch wherever you seek it."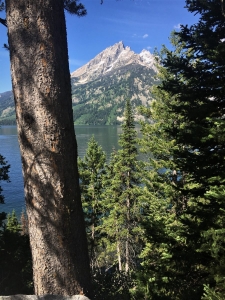 Some 85 years ago, during construction of Wheeler Dam along the Tennessee River near Rogersville, Alabama, crews created a then-modern recreation area to provide leisure activities for the 10,000 workers and families living nearby. Abandoned at least 60 years ago, the site has naturalized, surrounded within wildness. My August 2020 Post tells the tale: https://stevejonesgbh.com/2020/08/12/long-abandoned-recreation-area-at-joe-wheeler-state-park/
A concrete picnic table, with wooden benches long since rotted, stands below left. English ivy, planted then as landscape ground cover, fully occupies the forest floor.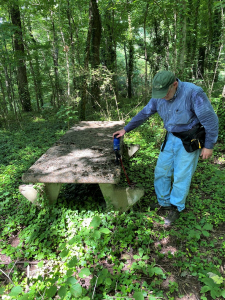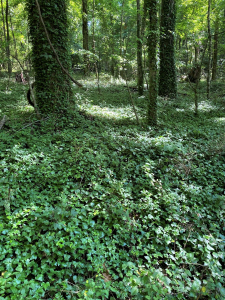 Wildness occurs at whatever scale we choose, including the rich diversity of fungi and non-flowering plants occupying dead logs.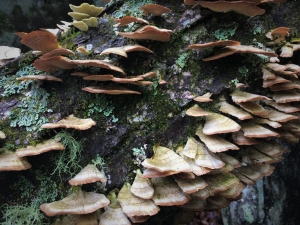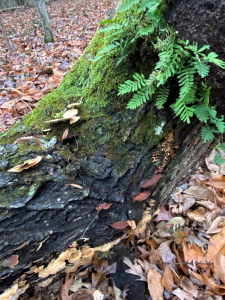 The Great Chain of Being
I subscribe to the Reverend Richard Rohr's Daily Meditation, an email-delivered Post. Several weeks ago in his series on Nature, Cosmos, and Connection, he offered reflections relevant to my own Post on Wilderness and Wildness:
I would like to reclaim an ancient, evolving, and very Franciscan metaphor: the Great Chain of Being. This image helps us rightly name the nature of the universe, God, and the self, and to direct our future thinking.
Scholastic theologians tried to communicate a linked and coherent world through this image. The essential and unbreakable links in the chain include the Divine Creator, the angelic heaven, the human, the animal, the world of vegetation, all water, and planet Earth itself with its minerals. In themselves, and in their union together, they proclaim the glory of God and the inherent dignity of all things. This became the basis for calling anything and everything sacred.
What some now call creation spirituality, deep ecology, or holistic gospel actually found a much earlier voice in the spirituality of the ancient Celts, the Rhineland mystics, and, most especially, Saints Francis of Assisi (1182–1226) and Bonaventure (1217–1274). 
The Great Chain of Being of the early Middle Ages was a positive intellectual vision…defined the clarity and beauty of form. It was a cosmic egg of meaning, a vision of Creator and a multitude of creatures that excluded nothing.
Categorizing forests by Wilderness, wilderness, or wildness means nothing to Nature itself. All forests, all creatures, all living organisms, and we humans are all part of the Great Chain of Being. And, as Muir so beautifully stated, we are all part of that "One Great Dewdrop!"
John Muir: When we contemplate the whole globe as one great dewdrop, striped and dotted with continents and islands, flying through space with other stars all singing and shining together as one, the whole universe appears as an infinite storm of beauty.
Thoughts and Reflections
I offer three observations from my musings on wildness, wilderness, and Wilderness:
The terms mean nothing to Nature itself
Nature is a Cosmic Egg of Life
We humans are all part of the Great Chain of Being
Inhale and absorb Nature's elixir. May Nature Inspire, Inform, and Reward you!
Note: All blog post images created & photographed by Stephen B. Jones unless otherwise noted. Please circulate images with photo credit: "©2021 Steve Jones, Great Blue Heron LLC. All Rights Reserved."
Another Note: If you came to this post via a Facebook posting or by an another route, please sign up now (no cost… no obligation) to receive my Blog Post email alerts: http://eepurl.com/cKLJdL
And a Third: I am available for Nature-Inspired Speaking, Writing, and Consulting — contact me at steve.jones.0524@gmail.com
Reminder of my Personal and Professional Purpose, Passion, and Cause
If only more of us viewed our precious environment through the filters I employ. If only my mission and vision could be multiplied untold orders of magnitude:
Mission: Employ writing and speaking to educate, inspire, and enable readers and listeners to understand, appreciate, and enjoy Nature… and accept and practice Earth Stewardship.
Vision:
People of all ages will pay greater attention to and engage more regularly with Nature… and will accept and practice informed and responsible Earth Stewardship.
They will see their relationship to our natural world with new eyes… and will understand more clearly their Earth home.
Tagline/Motto: Steve (Great Blue Heron) encourages and seeks a better tomorrow through Nature-Inspired Living!
Steve's Three Books
I wrote my books Nature Based Leadership (2016), Nature-Inspired Learning and Leading (2017), and Weaned Seals and Snowy Summits: Stories of Passion for Place and Everyday Nature (2019; co-authored with Dr. Jennifer Wilhoit) to encourage all citizens to recognize and appreciate that every lesson for living, learning, serving, and leading is either written indelibly in or is powerfully inspired by Nature.
I began writing books and Posts for several reasons:
I love hiking and exploring in Nature
I see images I want to (and do) capture with my trusty iPhone camera
I enjoy explaining those images — an educator at heart
I don't play golf!
I actually do love writing — it's the hobby I never needed when my career consumed me
Judy suggested my writing is in large measure my legacy to our two kids, our five grand kids, and all the unborn generations beyond
And finally, perhaps my books and Blogs could reach beyond family and touch a few other lives… sow some seeds for the future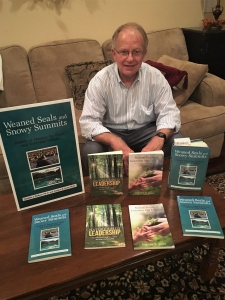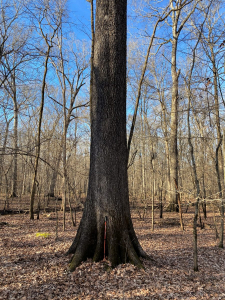 All three of my books (Nature Based Leadership; Nature-Inspired Learning and Leading; Weaned Seals and Snowy Summits) present compilations of personal experiences expressing my (and co-author Dr. Wilhoit for Weaned Seals and Snowy Summits) deep passion for Nature. All three books offer observations and reflections on my relationship to the natural world… and the broader implications for society. Order any and all from your local indie bookstore, or find them on IndieBound or other online sources such as Amazon and LifeRich.
http://stevejonesgbh.com/wp-content/uploads/2020/08/IMG_3986.jpg-08.01.20-Wheeler-NWR-Riparian-Forest-No-Pine.jpg
1200
900
Steve Jones
http://stevejonesgbh.com/wp-content/uploads/2017/01/gbhweblogo.png
Steve Jones
2021-03-17 16:40:15
2021-03-17 16:40:15
On Wilderness and Wildness