Hello to all, including those of you who disappeared via an error in my automatic Blog Post distribution system. Welcome… and welcome back!
I publish these Posts weekly, offering reflections and lots of my photos on Nature-Inspired Life and Living. All 210 (or so) that I've posted since January 2017 are accessible at: http://stevejonesgbh.com/blog/
My trouble-shooting may have resurrected some on the list who had elected to unsubscribe. If so, I beg your forgiveness. Unsubscribing remains quite simple.
Re-Introduction to Steve Jones, Retired Forester and Lifelong Nature Enthusiast
Chances are that most of you who fell aside because of my technical bust have met me. In case you haven't, here I am dealing with Covid-19 house arrest: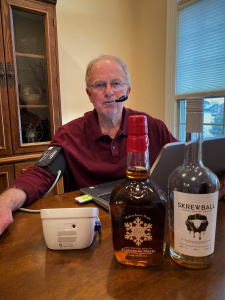 Struggling at my desk with too many tight deadlines: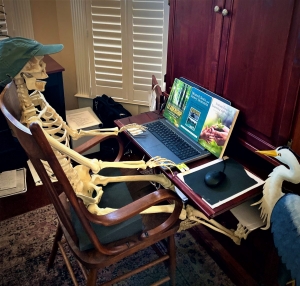 And enjoying Nature with six-year-old grandson Sam: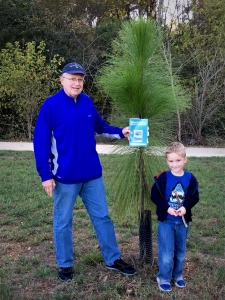 Annotated Review of My Ten Most Recent Posts
Accompany me on an annotated tour of my ten most recent Posts. I write about my own journeys of revelation and discovery in Nature. All photos these past three years (with a rare inclusion of someone else's capture with full attribution) are my own. I write most of the Posts about ventures here in Alabama, but I occasionally will stray to other locations, including several Posts from a July 2019 tour of western National Parks and an August 2019 visit to three National Parks in Kazakhstan. Although this Great Blue Heron website offers plenty of insight into who I am, in brief explanation, I am a forester (BS 1973) and applied ecologist (PhD 1987) who practiced my trade in the forest products industry and then wandered into higher education research, teaching, and administration. Above all else, I am a lifelong Nature enthusiast.
My Mission with these Posts and other retirement endeavors is quite simple: Employ writing and speaking to educate, inspire, and enable readers and listeners to understand, appreciate, and enjoy Nature… and accept and practice Earth Stewardship.
My ten most recent Posts:
April 7, 2020 — Cloud Verse
I've often observed that Nature is poetry in action. I've decided now that maybe I should attempt building some verse around my Nature observations and reflections. I offer a poem entitled Nature's Cloud Inspiration, some reflections about clouds, and many of my own cloud photos: http://stevejonesgbh.com/2020/04/07/cloud-verse/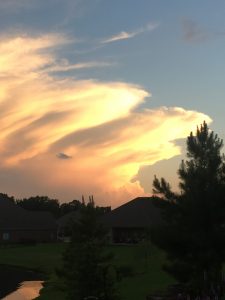 April 1, 2020 Land Trust Mushroom Hike on Rainbow Mountain Preserve
I participated in yet another Land Trust of North Alabama hike, this one exploring mushrooms on Madison, Alabama's Rainbow Mountain Nature Preserve. Fungi are the generally hidden engines of life and death in our forests. Most of my recent Posts offer a Covid-19 statement of context. Here are my observations, reflections, and photos from Rainbow Mountain: http://stevejonesgbh.com/2020/04/01/land-trust-mushroom-hike-on-rainbow-mountain/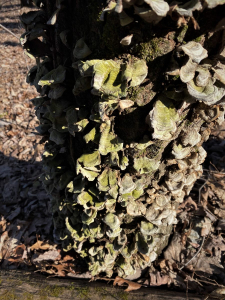 March 28, 2020 Nature Pauses Not for a Human/Viral Pandemic
I offer a bit of verse about the paradox of a global viral pandemic changing every facet of our life and living… and Nature proceeding as though nothing is amiss: http://stevejonesgbh.com/2020/03/28/nature-pauses-not-for-a-human-viral-pandemic/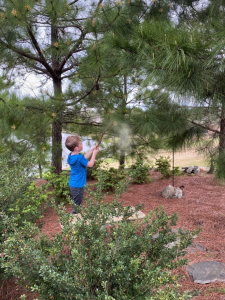 March 24, 2020 Resurrection Fern — A metaphor in Verse for Nature's Simplicity
I visited nearby Rainbow Mountain Nature Preserve the damp afternoon following 1.35″ of spring rain. Resurrection fern stood in full turgid splendor, reminding me that we, too, will emerge from Covid-19, forever changed, but stronger for the experience: http://stevejonesgbh.com/2020/03/24/resurrection-fern-a-metaphor-in-verse-for-natures-simplicity/
March 19, 2020 Lyrical Expressions in Forest Pathogens… Under a Covid-19 Cloud
As Covid-19 is raging globally, I chose to offer some verse on historic tree disease pandemics. Writing one of my standard text and photo Blog Posts would have required a treatise far too long and scientific. Because Covid-19 is both a medicinal and emotional crisis, I wrapped my tree pathogen feelings loosely in science with a heavy seasoning of sentiment for the forests and trees of my profession… and my dreams: http://stevejonesgbh.com/2020/03/19/lyrical-expressions-in-forest-pathogens-under-a-covid-19-cloud/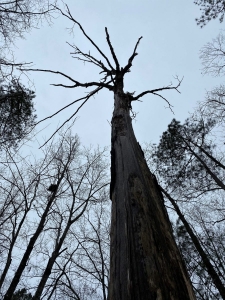 March 16, 2020 Bethel Spring North Alabama Land Trust: Yet Another Natural Gem
The Land Trust of North Alabama opened its Bethel Springs property with a February 29, 2020 ribbon-cutting and three interpretive hikes. I trekked with the History Hike leading to the old spring house, the waterfall, mill house foundation, and an old road bed or two led by local historian John Kvach. What a wonderful addition to our regional wonders of Nature! The Post: http://stevejonesgbh.com/2020/03/16/bethel-spring-north-alabama-land-trust-yet-another-natural-gem/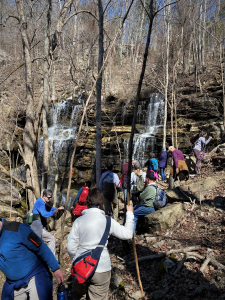 March 11, 2020 Nature Poetry: Sowing Seeds for Earth Stewardship
I've written my Nature-Inspired Life and Living Posts for nearly three years, relying upon prose and photos. I am now venturing into some verse, boldly going where this old forester has never gone before. As close as I've come to baring my soul! My Post: http://stevejonesgbh.com/2020/03/11/nature-poetry-sowing-seeds-for-earth-stewardship/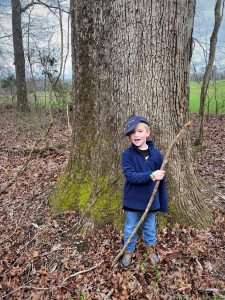 March 7, 2020 Leafless Tree I.Di. Hike along Bradford Creek Greenway
February 22 I joined with a Leafless Tree I.D. hike sponsored by the Land Trust of North Alabama on the Bradford Creek Greenway. I remain convinced that learning more about Nature amplifies our commitment to Earth stewardship: http://stevejonesgbh.com/2020/03/07/leafless-tree-i-d-hike-along-bradford-creek-greenway/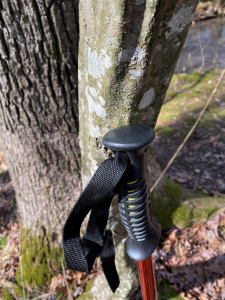 March 1, 2020 My Edu Alliance Journal Article on Academic Leadership
I offer global principles for academic leadership in the February 24, 2020 Edu Alliance Journal: http://stevejonesgbh.com/2020/03/01/my-edu-alliance-journal-article-on-academic-leadership/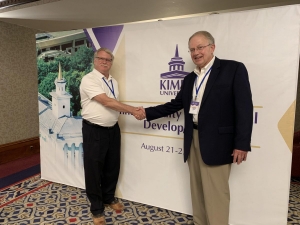 February 26, 2020 A Morning Visit to a Nearby Section of Wheeler National Wildlife Refuge with my Six-Year-Old Grandson
Just 15 months from turning 70, I am driven to plant seeds for Earth stewardship. What better way than making sure my own grandchildren carry the torch into tomorrow! Sam and I recently visited nearby Wheeler National Wildlife Refuge: http://stevejonesgbh.com/2020/02/26/a-morning-visit-to-a-nearby-section-of-wheeler-national-wildlife-refuge-with-my-six-year-old-grandson/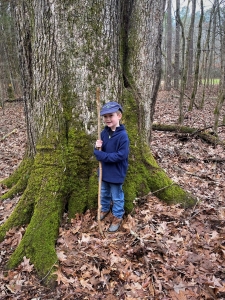 Please keep in mind that there are another 200 Posts ranging widely, yet maintaining fidelity to the theme of Nature-Inspired Life and Living. During this time of Covid physical distancing, why not journey back into three years of Nature wandering?!
Watch for coming Posts on a more or less weekly basis.
Reminder of my Personal and Professional Purpose, Passion, and Cause
If only more of us viewed our precious environment through the filters I employ. If only my mission and vision could be multiplied untold orders of magnitude:
Mission: Employ writing and speaking to educate, inspire, and enable readers and listeners to understand, appreciate, and enjoy Nature… and accept and practice Earth Stewardship.
Vision:
People of all ages will pay greater attention to and engage more regularly with Nature… and will accept and practice informed and responsible Earth Stewardship.
They will see their relationship to our natural world with new eyes… and will understand more clearly their Earth home.
Tagline/Motto: Steve (Great Blue Heron) encourages and seeks a better tomorrow through Nature-Inspired Living!
Steve's Three Books
I began writing books and Posts for several reasons:
I love hiking and exploring in Nature
I see images I want to (and do) capture with my trusty iPhone camera
I enjoy explaining those images — an educator at heart
I don't play golf!
I actually do love writing — it's the hobby I never needed when my career consumed me
Judy suggested my writing is in large measure my legacy to our two kids, our five grand kids, and all the unborn generations beyond
And finally, perhaps my books and Blogs could reach beyond family and touch a few others lives… sow some seeds for the future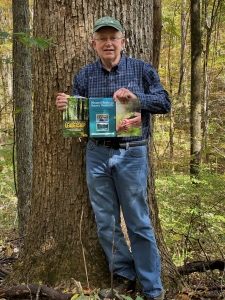 I like to imagine that representative samples of my books appreciate accompanying me into the woods. So far, none has complained nor groaned. Knowing that I am getting way out in front of remote possibility, perhaps there is a book of Steve's Nature-Inspired Life and Living Poetry awaiting me around the corner of some forested trail!
All three of my books (Nature Based Leadership; Nature-Inspired Learning and Leading; Weaned Seals and Snowy Summits) present compilations of personal experiences expressing my (and co-author Dr. Wilhoit for Weaned Seals and Snowy Summits) deep passion for Nature. All three books offer observations and reflections on my relationship to the natural world… and the broader implications for society. Order any and all from your local indie bookstore, or find them on IndieBound or other online sources such as Amazon and LifeRich.
Note: All blog post images created & photographed by Stephen B. Jones unless otherwise noted. Please circulate images with photo credit: "©2020 Steve Jones, Great Blue Heron LLC. All Rights Reserved."
Another Note: If you came to this post via a Facebook posting or by an another route, please sign up now (no cost… no obligation) to receive my Blog Post email alerts: http://stevejonesgbh.com/contact/
And a Third: I am available for Nature-Inspired Speaking, Writing, and Consulting — contact me at steve.jones.0524@gmail.com
http://stevejonesgbh.com/wp-content/uploads/2019/08/AC.jpg-At-Mt-Washington-NH-Base.jpg
784
893
Steve Jones
http://stevejonesgbh.com/wp-content/uploads/2017/01/gbhweblogo.png
Steve Jones
2020-04-10 08:49:47
2020-04-10 08:49:47
Correcting My Blog Post Distribution Snag