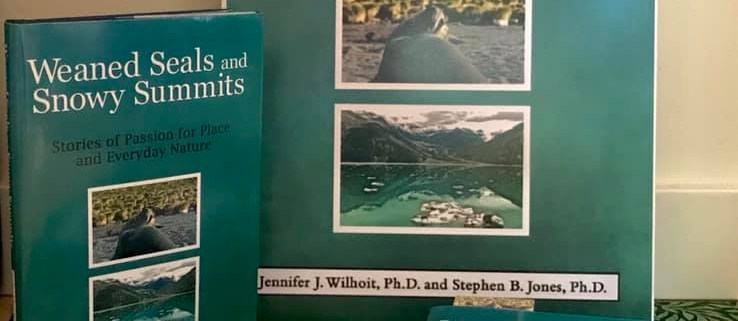 I wrote my books Nature Based Leadership (2016) and Nature-Inspired Learning and Leading (2017) to encourage all citizens to recognize and appreciate that every lesson for living, learning, serving, and leading is either written indelibly in or is powerfully inspired by Nature. Both published books are available on Amazon and other online sources.
I recently announced publication of a third book!!!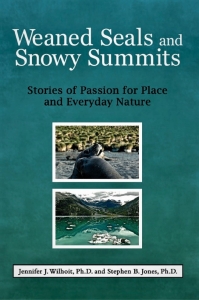 [Photo is Jennifer Wilhoit's; Copyrighted]
Co-author Dr. Jennifer Wilhoit and I issued this statement August 14, 2019:
We're so proud to announce the publication and release of our first co-authored book, Weaned Seals and Snowy Summits: Stories of Passion for Place and Everyday Nature.
Our book is a collection of Nature stories seeking to inspire deeper relationship with and care for this beautiful Earth. Weaned and Snowy represents a labor of passion and purpose on behalf of humanity and our precious pale blue orb.
Warm regards,
Steve (and Jennifer Wilhoit)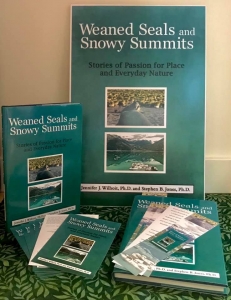 [Photo is Jennifer Wilhoit's; Copyrighted]
Now, read what others are saying about Weaned Seals and Snowy Summits:
"I can't think of a better time for Weaned Seals and Snowy Summits: Stories of Passion for Place and Everyday Nature to appear. Given our current environmental crisis, connection (or reconnection) to the natural world is not just a crucial emotional or spiritual experience, it could well be the key to our survival. Jennifer J. Wilhoit, Ph.D. and Stephen B. Jones, Ph.D. pool their talents to present compelling essays explaining why we need nature every bit as much as nature needs us. These are rich tales of travel and wonder, and each contributes to our understanding of the interdependence of life. This is a first-rate road map to the heart of life."
– Burt J. Kempner Award-Winning Writer-Producer, Author of The Five Fierce Tigers of Rosa Martinez, and Co-Creator of the Rewilding the Human Machine Forum
Get your copy from your favorite local independent bookseller or online at IndieBound: https://www.indiebound.org/book/9781489723529
Check Amazon for other books that Jennifer has authored: https://www.amazon.com/Books-Jennifer-J-Wilhoit/s?i=stripbooks&rh=p_27%3AJennifer+J.+Wilhoit
My two previous books are likewise available on Amazon: Nature Based Leadership and Nature-Inspired Learning and Leading. See my website for ordering information: http://stevejonesgbh.com/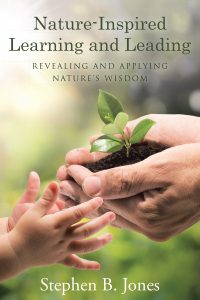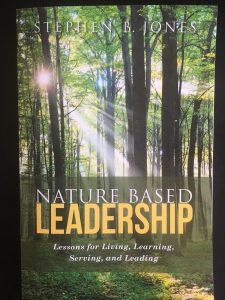 Inhale and absorb Nature's elixir. May Nature Inspire and Reward you!
Note: All blog post images created & photographed by Stephen B. Jones unless otherwise noted. Please circulate images with photo credit: "©2019 Steve Jones, Great Blue Heron LLC. All Rights Reserved."
Another Note: If you came to this post via a Facebook posting or by an another route, please sign up now (no cost… no obligation) to receive my Blog Post email alerts: http://stevejonesgbh.com/contact/
And a Third: I am available for Nature-Inspired Speaking, Writing, and Consulting — contact me at steve.jones.0524@gmail.com
Reminder of my Personal and Professional Purpose, Passion, and Cause
If only more of us viewed our precious environment through my own filters. If only my mission and vision could be multiplied untold orders of magnitude:
Mission: Employ writing and speaking to educate, inspire, and enable readers and listeners to understand, appreciate, and enjoy Nature… and accept and practice Earth Stewardship.
Vision:
People of all ages will pay greater attention to and engage more regularly with Nature… and will accept and practice informed and responsible Earth Stewardship.
They will see their relationship to our natural world with new eyes… and will understand more clearly their Earth home.
Tagline/Motto: Steve (Great Blue Heron) encourages and seeks a better tomorrow through Nature-Inspired Living!
P.S. Here I am with the snowy summit of NH's Mount Washington rising above me, spindirft racing southward across its summit.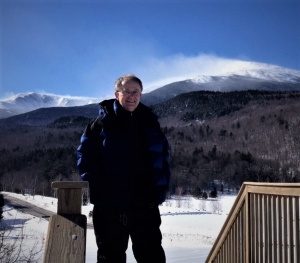 http://stevejonesgbh.com/wp-content/uploads/2019/08/69152655_10217506816440208_2115122611317899264_n.jpg
960
738
Steve Jones
http://stevejonesgbh.com/wp-content/uploads/2017/01/gbhweblogo.png
Steve Jones
2019-08-30 17:42:43
2019-08-30 17:42:43
Words of Endorsement for Weaned Seals and Snowy Summits