I am pleased to offer the sixth of my new GBH Brief Form Post format to my website (Less than three-minutes to read! Not including the brief video). I tend to get a bit long-winded with my routine Posts. I don't want my enthusiasm for thoroughness and detail to discourage readers. So I will publish the brief Posts regularly on at least a trial basis.
Brief-Form Post on a Land-Legacy Property Gift 
October 28, 2022, I visited a Lawrence County woodland property that the owners have since donated to Wild Alabama, whose mission is to inspire people to enjoy, value, and protect the wild places in Alabama. I returned to the property April 5, 2023, which I will document with a future full-form Post. In this Brief-Form Post I take a look in the rear-view mirror and offer a teaser ahead.
October revealed the red of fragrant sumac; April introduced the crimson of fire pink.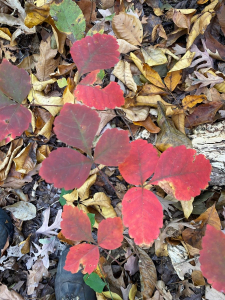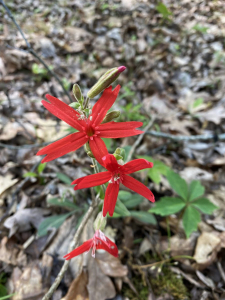 Dry October soils under the wind-thrown green ash root mound yielded to the shallow spring groundwater of April.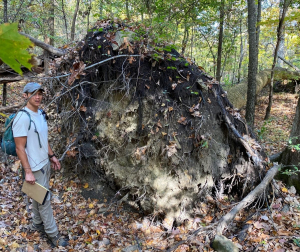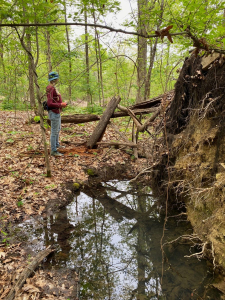 The green ash pit will once again drain as the powerful water pumps of nearby trees ignite with full summer foliage.
Here's the 1:58 video I recorded in October at the toppled green ash.
October's yellowing canopy evidenced winter's advance. April's emerging green (right) promised the long summer ahead.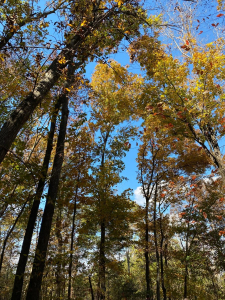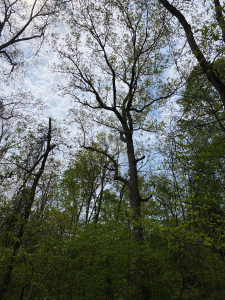 To every thing there is a season…a time to every purpose under heaven.
Watch for my long form Post, delving deeply into my April return to the property.
Nothing in Nature is static; consider six months and the turning of the seasons.
Inhale and absorb Nature's elixir. May Nature Inspire, Inform, and Reward you!
NOTE: I place 3-5 short videos (15-seconds to three minutes) on my Steve Jones Great Blue Heron YouTube channel weekly. All relate to Nature-Inspired Life and Living. I encourage you to SUBSCRIBE! It's FREE. Having more subscribers helps me spread my message of Informed and Responsible Earth Stewardship…locally and globally!
http://stevejonesgbh.com/wp-content/uploads/2023/04/IMG_8364.jpg-04.05.23-Wild-AL-Fire-Pink.jpg
1200
900
Steve Jones
http://stevejonesgbh.com/wp-content/uploads/2017/01/gbhweblogo.png
Steve Jones
2023-04-17 10:22:14
2023-04-17 10:22:14
Brief-Form Post #6: A Look Back to My October 2022 Visit to the Future Headquarters for Wild Alabama