We've lived in Alabaman three times: Prattville 1981-84, with Union Camp Corporation (UCC); Auburn 1996-2001, with the Alabama Cooperative Extension System (Auburn and Alabama A&M universities); Madison 2016-present, semi-retired. I served as Alabama Land Manager for UCC, managerially responsible for the company's 500 square miles of forests across 32 central and south-central counties. As Director, Alabama Cooperative Extension System, I directed Cooperative Extension statewide, with offices and staff in all 67 counties. I recall being in the vicinity of Cheaha several times, yet never took the time to visit the state's highest point. Semi-retirement provides far greater flexibility for purposeful side trips. Such side trips are now the primary destination and focus.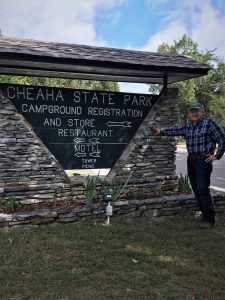 How surprising that this is my first visit to Cheaha. I've been to the highest points in NH, VT, NY, OH, MD, PA, NJ, WV, VA, TN, NC, and perhaps one or two others. Why not the single state where I've lived three times? Okay, now I've summited.
We arrived on-site Wednesday afternoon, October 17, 2018. The Civilian Conservation Corps built much of the Cheaha State Park infrastructure more than 80 years ago. The tower itself would be worth visiting architecturally even if it did not afford a 360-degree, 62-stair view of the surrounding forests of the Park and the Talladega National Forest's 392,000 acres.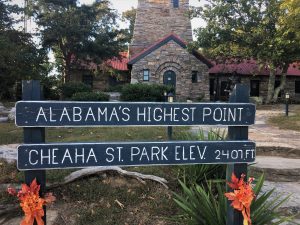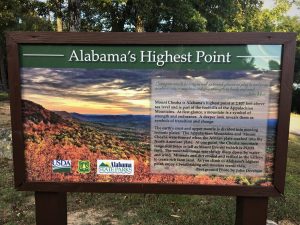 Our UCC company forestland occupied coastal plain and piedmont physiographic provinces. My experience then did not encompass the southern Appalachian image afforded this view of Mt. Cheaha from a public-road overlook several miles from the Park. These old Appalachians change little in appearance from here to New England except for scale (to Mt Mitchell's 6,683-feet) and the forests (along with some high elevation scrub and tundra) that vary with elevation and latitude.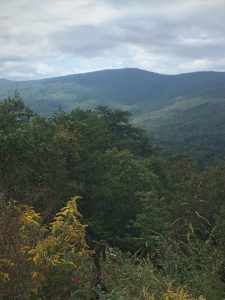 The Bald Rock Boardwalk extends 0.3 miles along a NNE-trending ridge to a 2,300-feet overlook at (you guessed it!) Bald Rock. The wheelchair-accessible boardwalk also offers several opportunities for hikers to descend to the rocks and trails alongside. Lower right is the sunset cloud deck to the WNW our first evening, October 17.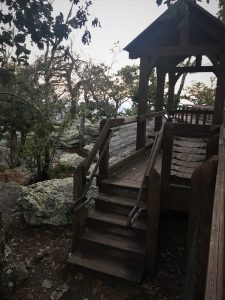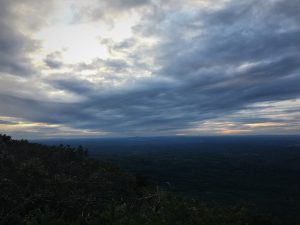 Our second evening view to the NNE in mostly clear skies and full sun. Anniston, Alabama lies behind my right shoulder some 1,600-feet below us at the valley floor adjacent to I-59. The daylight view evidences little but unbroken forest; after dark, Anniston, Oxford, and other communities show as a ribbon of lights along the Interstate.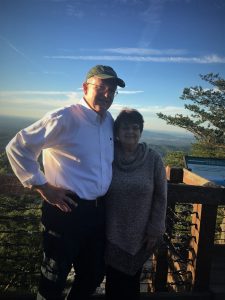 Here's the Thursday afternoon southwest view from the Rock Garden (2,050-feet) to Cheaha Lake at 1,250-feet. I hiked Friday morning from the Lake trailhead to the summit, nearly 1,200-feet. I know what you're thinking — no big deal. During my days as a distance runner, I could have sure-footedly made short shrift of the challenge. I now see the effort and accomplishment worthy of a separate Great Blue Heron Blog Post. Watch for it. I'll chronicle Nature along the way, from gentle beginnings and fertile toe-slope at the Lake through the steep upper trail where trees struggle to thrive on the thin soils and rocky terrain.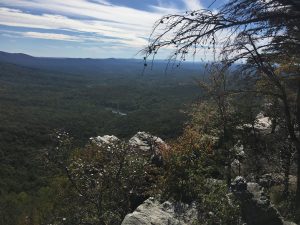 The CCC Stone Tower is magnificent. The CCC quarried the stone nearby. Wikipedia describes the Cheaha geology as "weakly metamorphosed sandstones and conglomerates of the Cheaha quartzite of Silurian/Devonian age… high topographically due to the erosional resistance of these rocks." What good fortune that young Great Depression-era craftsmen performed their works of service (and architectural genius) that have stood the test of time.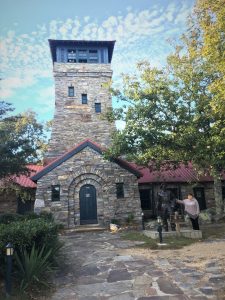 My compliments to the visionaries who incorporated an observation deck for 360-degree appreciation. The second evening, witness the low-angled setting sun hitting our lower left side.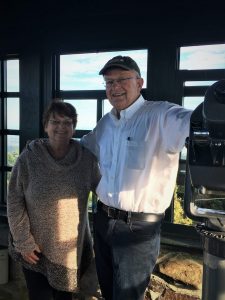 The CCC applied their masonry skills to build a reservoir that once impounded water to gravity-feed serve as the supply for the entire Park development.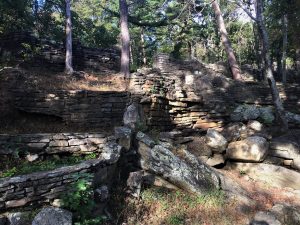 We stayed two nights at the Bald Rock Lodge, bearing witness yet again to the CCC intrepid CCC workers.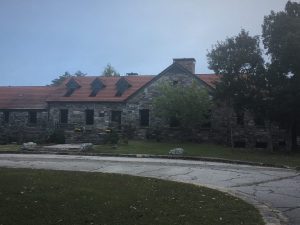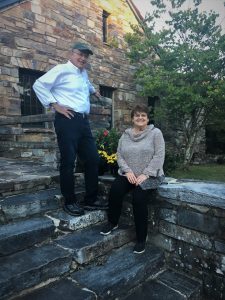 How fitting that the Park serves as a monument to those young men who helped bring our country back from economic collapse, and then (many of them) rushing off with the onset of WWII to save our country (and the world) from the twin terrors of The Third Reich and Imperialist Japan. So nice that the Park formally pays tribute to the CCC (and the Boy Scouts).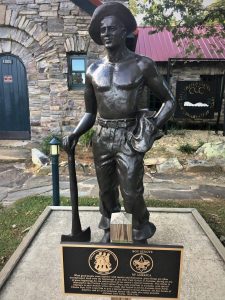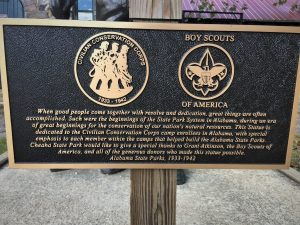 The Park successfully and artfully integrates human and natural history into its displays and stories.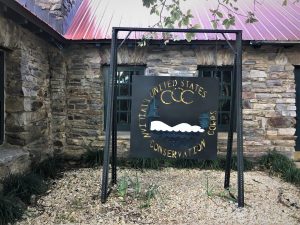 In the spirit of Bigfoot, the Park urges visitors to "Leave No Trace." Bigfoot, like Smokey Bear, is a useful messenger for responsible Earth Stewardship.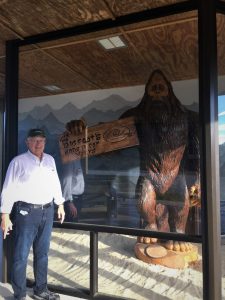 We enjoyed Thursday dinner at the Park restaurant as the sun dipped beneath the horizon. We plan to enjoy many more sunsets and dawns at Alabama's wonderful State Parks. This marks the fifth we have visited since semi-retiring to the Heart of Dixie. I plan to publish at least one GBH Blog Post on each Park. I plan perhaps three more from this one visit to Cheaha: Lake Cheaha to Summit Transect; Special Trees and Plants Encountered; Cheaha's October Sky and Clouds.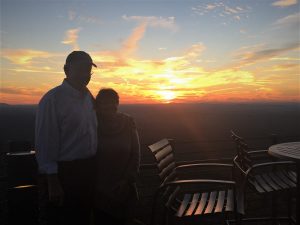 Thoughts and Reflections
I wrote my two books (Nature Based Leadership (2016) and Nature-Inspired Learning and Leading (2017)) to encourage all citizens to recognize and appreciate that every lesson for living, learning, serving, and leading is either written indelibly in or is powerfully inspired by Nature. Here are succinct lessons I can easily draw from this Blog Post:
Individuals, enterprises, and society broadly must awaken to our obligation to wisely steward our environment – from within our local community to globally. The State Park speaks lucidly to this cause.
We operate most effectively and live with greater reward when we accept that we are part of something larger and more permanent. Standing on the observation deck or at Bald Rock reminds us that we are but a nodule of something far larger and infinitely greater.
We can all change a small corner of this Earth for the better by wisdom, knowledge, and hard work. The CCC walked that talk more indelibly than anything I might accomplish through my meager words.
Nature can serve as an essential life focus. Such is my own pursuit… my own life-chord.
Nature provides multiple attractions for enhancing life's journey. Why else would I be planning four GBH Blog Posts from a simple two-night/three-day immersion at Cheaha State Park?!
Test your limits; be bold; ignite and employ your passion. In no small way, I am daring to test my limits in drafting these Blog Posts (passion-fueled, purpose-driven, results-oriented) in an attempt to spread the gospel and practice of Earth Stewardship.
I have said often that Alabamans are blessed with Nature's richness, including our 22 State Parks encompassing 47,000 acres from the Gulf Coast to the Tennessee Valley. I intend to continue my 22-stop journey… and share my travels, reflections, observations, and lessons from Nature with you.
Note: All blog post images created & photographed by Stephen B. Jones unless otherwise noted. Please circulate images with photo credit: "©2018 Steve Jones, Great Blue Heron LLC. All Rights Reserved."
Another Note: If you came to this post via a Facebook posting or by an another route, please sign up now (no cost… no obligation) to receive my Blog Post email alerts: http://stevejonesgbh.com/contact/
And a Third: I am available for Nature-Inspired Speaking, Writing, and Consulting — contact me at steve.jones.0524@gmail.com
Postscript Cheaha Photos from the Official State Park Archives
Quite simply, no words required — just quiet contemplation!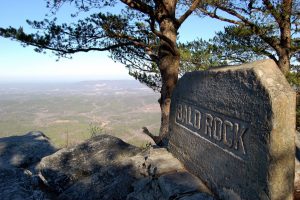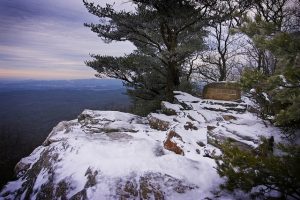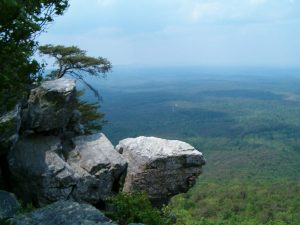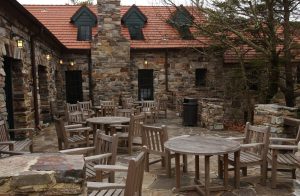 http://stevejonesgbh.com/wp-content/uploads/2018/10/IMG_8239.jpg-10.19.18-View-from-Exiting.jpg
1200
900
Steve Jones
http://stevejonesgbh.com/wp-content/uploads/2017/01/gbhweblogo.png
Steve Jones
2018-10-31 04:16:26
2018-10-31 04:16:26
Cheaha State Park -- A Broad Look