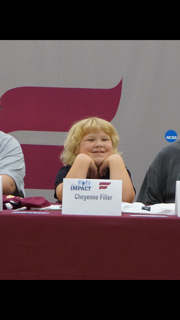 As I write these words I am more than two-and-one-half months into my six-month interim presidency at Fairmont State University — 44 percent of my term! I wrote the core of this post for my weekly local newspaper column. This one will appear early October. I often weave a thread of Nature-Inspired Learning and Leading into the column. The column itself this time addresses only Human Nature. I'll expand a bit at the end of this post to delve more into the Nature realm.
My Column for the Times West Virginian
Jim Valvano coached NC State University men's basketball to a national title in 1983. Ten years later, diagnosed with untreatable, terminal cancer, Coach Valvano toured the country inspiring, motivating, and moving audiences. He spoke of three essential ingredients to living each day to the fullest. First, think deeply about something important to someone near to you. Laugh whole-heartedly – find lightness and joy every day. And third, feel something daily to the point of tears.
I recall seeing Coach V on TV nearly a quarter-century ago. I visited the display honoring him at NC State's Reynolds Coliseum when I served at NCSU, tears of mixed emotion on my cheeks. Every couple of years I will find YouTube recordings of Coach V celebrating after the championship game and of his speeches as he faced death, spreading the gospel of thinking, laughing, and crying.
Tuesday September 12, I checked all three boxes at the Feaster Center… in the span of ten minutes. Two days later, the Times West Virginian ran a Sports section front page article and two-column photo about FSU signing ten-year-old Cheyenne Filler to our women's soccer team. Cheyenne, a Special Olympian and bundle of smiles, energy, and enthusiasm, excitedly signed the letter that commits her to attending games (all of these as her schedule permits), being at practices, wearing FSU jerseys when appropriate, having fun, and cheering the Fighting Falcons.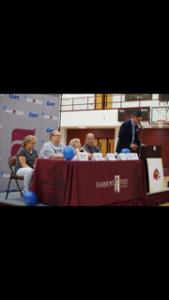 I stood on the gym floor, watching both the action on the platform and viewing the north-side bleachers filled with some 300 student athletes. No digital distractions… only rapt attention and lots of smiles. Everyone recognized Cheyenne's signing as a special moment, a selfless act to celebrate and remember. The stands erupted in cheers and standing ovation when Cheyenne signed and looked up… beaming. Misty-eyed, I observed the celebration, thinking about the core of intercollegiate athletics. As we opened the ceremony, I spoke briefly, offering my own unofficial FSU Athletics Mission Statement: "To inspire, educate, and develop… values-based citizens and leaders… committed to personal integrity, professional ethics, and selfless service."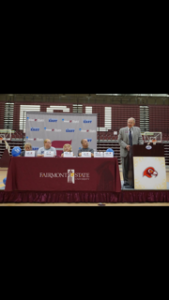 I saw the Mission being lived at Feaster, as 300 future leaders and citizens stood in unison, to lift a very special young lady. A ten-year-old who will change lives… who already has. Our soccer team will win some games, and will taste losses on the field of play. Most importantly, they will remain undefeated on the field of life with Cheyenne among them. Cheyenne is, quite simply, The Heart of the Team. Both virtual and real, The Heart will alter their lives… from this day forward. I will venture to say that Cheyenne symbolizes the Heart of FSU Athletics.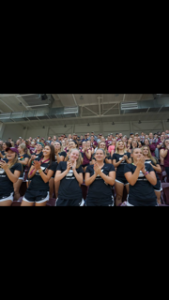 I've said many times that success requires four levels of fitness: physical, mental, emotional, and spiritual. I commend coach Heembrock for integrating all four – Cheyenne adds magic and substance to the team's reach for excellence and four-level-fitness. This special four-level sauce is not limited to athletics. Although not catalyzed and symbolized so beautifully as in Cheyenne, other programs have similar recipes and results. I think of our O-SIX Center (National Security and Intelligence), FSU Honors, our Robotics program, and many others.
A confession: I watched the Cheyenne-signing ceremony on video at home the next day. Oh, how my tears flowed freely! We are succeeding at Fairmont State University in so many ways. And I experience frequent misty-eyed-moments as I witness first-hand how we are changing lives. I am thinking deeply… this university deserves all the deep thought I can employ, prompt, and inspire in others too many to name. And I am having fun… laughing just as Coach V prescribed. I tell folks often that I am working too hard not to have fun.
The heart of FSU and Fairmont now beats within me, and its echoes will go with me after this rewarding interim term. I will carry The Heart of Cheyenne within me for the rest of my years. She symbolizes in many ways the FSU I will remember.
The Nature Realm
I remind you that we humans are one with Nature, not separate from it. It follows then that Human Nature and Nature are inseparable. Tomorrow (September 17) I will hike at Dolly Sods, a National Wilderness at ~4,000′ elevation just a couple hours from here. I will certainly develop a Blog post or two around that venture. Dolly Sods will infect me with another variant of the humility and inspiration that the Cheyenne Signing spurred. Special people, special places, and special acts of love and kindness stir us. The Cheyenne Signing evokes the same exquisite elements of beauty, magic, wonder, and awe that Nature inspires.
Interestingly, because I now approach Human events and interactions by employing those same four powerful verb forces of Looking, Seeing, Feeling, and Acting, I experience them through my entire body, mind, heart, soul, and spirit. Life is too short to rush through only skin deep. Full immersion is a requisite for deep experience… with meaning, merit, and fulfillment absorbed and enjoyed. My Board Chair last evening via email, commenting on a Board protocol issue we are jointly addressing, encouraged me while at Dolly Sods to "clear your head of administrative cobwebs!" Such sage advice. Dealing with day to day issues and annoyances pales in significance to the Heart of a Team, and to the Spirit of Dolly Sods.
Great Blue Heron urges you to distinguish true problems from annoyances and to notice and appreciate the beauty, magic, wonder, and awe of both Human Nature and Nature!
http://stevejonesgbh.com/wp-content/uploads/2017/09/Cheyenne-at-Signing.png
320
180
Steve Jones
http://stevejonesgbh.com/wp-content/uploads/2017/01/gbhweblogo.png
Steve Jones
2017-09-19 03:50:07
2017-09-19 03:50:07
Heart of the Team