The younger of my Mom's two brothers had two daughters, Karen Sue and Debbie. Karen is a year older than I. Life took all of us in different directions. Decades had passed since we last communicated. Early this past spring, Karen and I found each other on LinkedIn. I had no clue that Karen had discovered photography, particularly nature and wildlife. Her company: "My Shot Photographs, LLC" in Daytona Beach, Florida. Her work: stunning! She had no idea that life had led me to higher education leadership and Great Blue Heron, LLC. We delighted in our independent alignment — a correspondence; a divine providence in the view of Emanuel Swedenborg. Karen kindly sent me her exquisite "Elegant Flight," a great blue heron flying gracefully along a Florida waterway.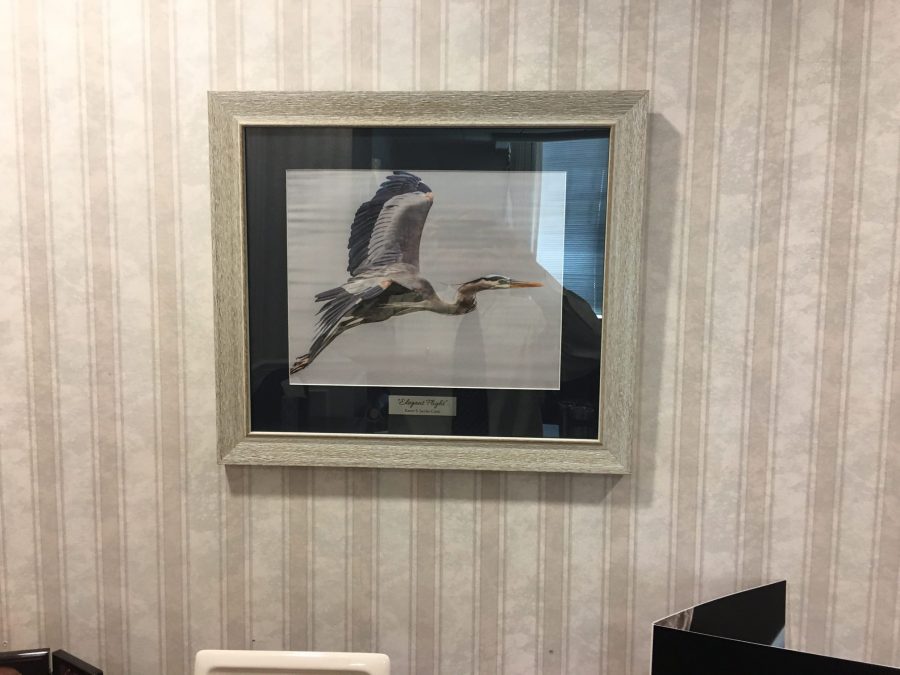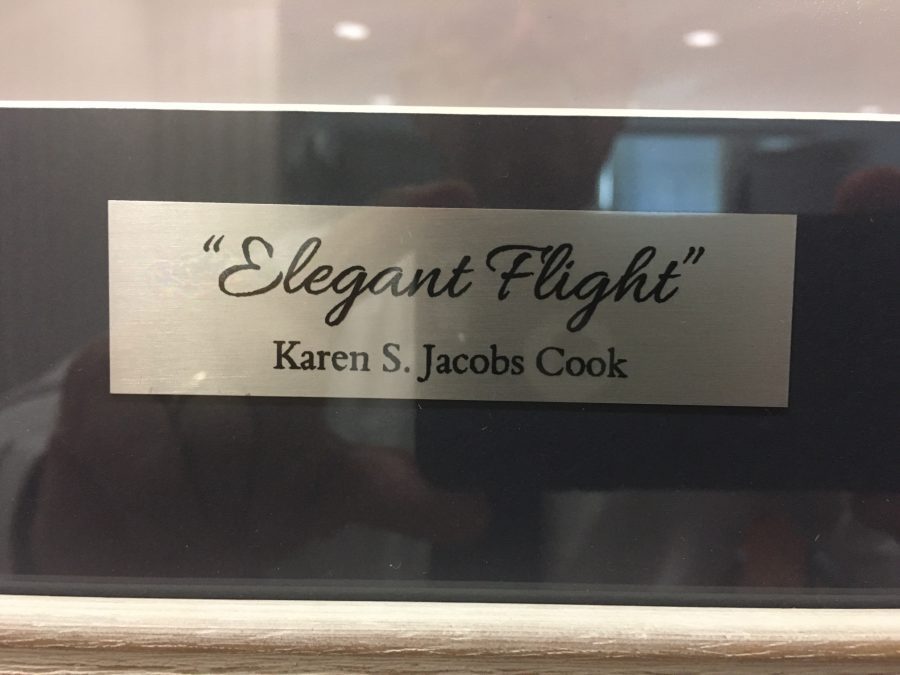 I just retrieved the photo from the local frame shop, hanging it prominently on my Fairmont State University president's office wall. Elegant Flight will accompany me back to Alabama after my Interim Presidency, where he will reside in my GBH, LLC office. I have always preferred paintings that look like photos, and photos that seem to be paintings. Elegant Flight fools people — they think it's a painting!
Life is an amazing journey, much like the many trails I have hiked, run, or cycled over the decades. Each twist and turn offers new vistas, experiences, and lessons. As Robert Frost so beautifully penned, "Yet knowing how way leads on to way, I doubted if I should ever come back." Way did lead on to way for cousin Karen Sue and me, and rather than diverge in a yellow wood, our roads converged in a great blue heron's magnificent flight.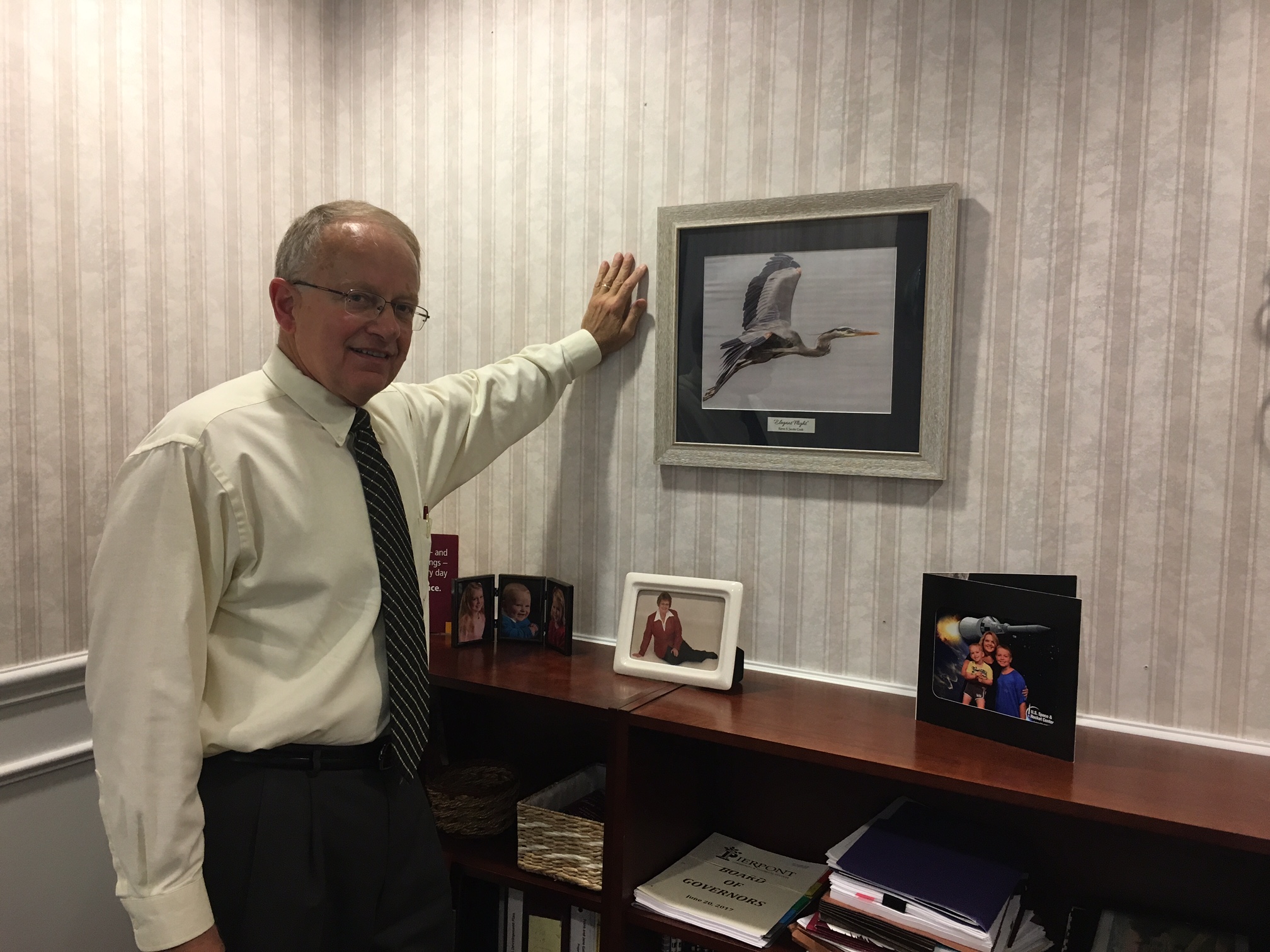 Had we not been alert to the world around us, we might never had made our re-connection nor discovered the alignment of interests and pursuits. It's uncanny that our paths crossed via a great blue heron, my deceased Dad's totem. Perhaps Dad played some role in guiding our paths to this point of convergence. Judy and I are eager to reunite with Karen Sue and Gary!
Drop me a note if you care to see Karen's inventory of photos. I will pass along your contact information.
http://stevejonesgbh.com/wp-content/uploads/2017/08/IMG_3880-Old-Man-and-GBH-at-FSU.jpg
1512
2016
Steve Jones
http://stevejonesgbh.com/wp-content/uploads/2017/01/gbhweblogo.png
Steve Jones
2017-08-08 03:36:47
2017-08-08 03:36:47
Karen Jacobs Cook's GBH Photo